What is the capital of El Salvador?
Last Updated:
The capital of El Salvador is San Salvador. This vibrant city is located in the Acelhuate River Valley in the center of the country and is the largest city in El Salvador.
Geographically, San Salvador is surrounded by mountains, hills and volcanoes, making it a picturesque city with spectacular views of its surroundings. The city is also located on the Pacific Ring of Fire, an area of high seismic and volcanic activity.
San Salvador's history dates back to pre-Columbian times, when the area was populated by the Maya. After the Spanish colonization, the city became a center of commerce and culture, with well-preserved Spanish colonial architecture, including the Cathedral of San Salvador.
In the 20th century, San Salvador experienced periods of violence and political instability, especially during the civil war of the 1980s. Since the end of the war, the city has undergone a period of reconstruction and economic development, becoming an important cultural and commercial center for the country and the region.
San Salvador is also known for its many museums, art galleries and cultural spaces, which offer insight into the history, art and culture of El Salvador. The city is also an ideal starting point for exploring the country's natural wonders, including volcanoes, beaches and national parks.
In conclusion, San Salvador is a city rich in history, culture and natural beauty, and is well worth exploring to understand the history and cultural diversity of El Salvador.
geography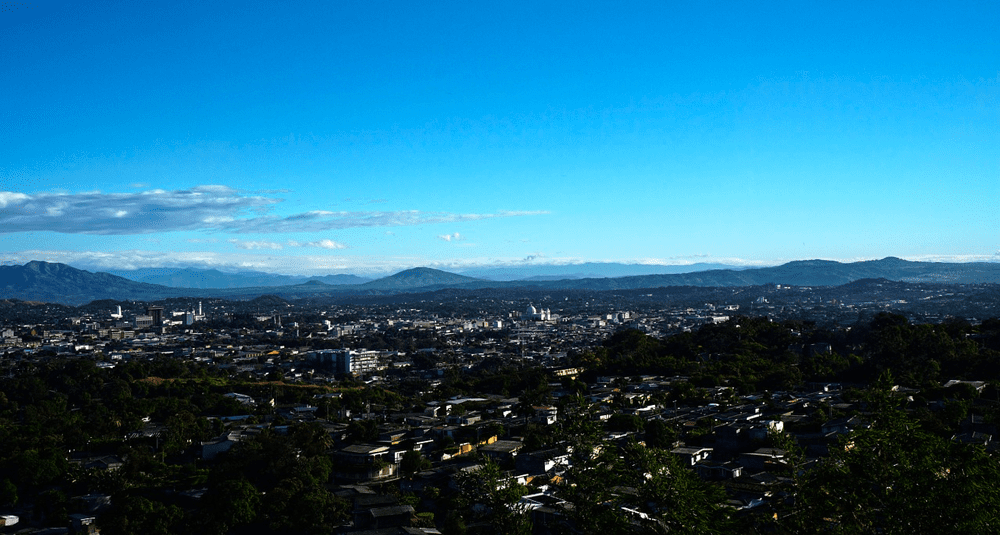 What is the capital of El Salvador?
Answer
The city of San Salvador is the capital of the Republic of El Salvador and the capital of the department of San Salvador.