Where is the Gates of Hell located?
nature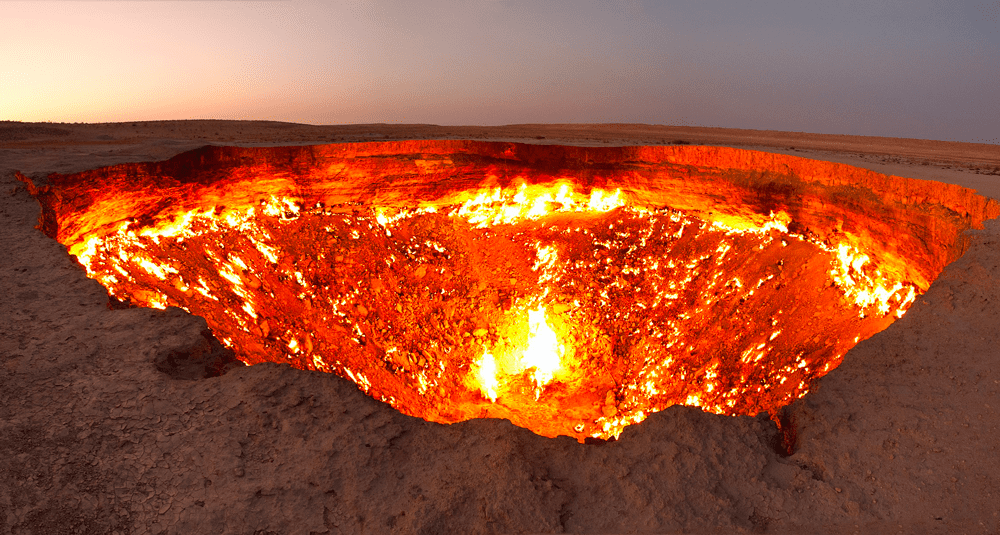 Where is the Darvaza gas crater located?
Answer
The Gates of Hell is a natural gas field located in Derweze, in the Ahal province of Turkmenistan. The Hell Gate is so called because of its natural gas hearth burning continuously since it was lit by Soviet petrochemical scientists in 1971.