What is the capital of Jordan?
Last Updated:
Amman has been the capital of Jordan since 1921. The city has a long history dating back to the Bronze Age and has been inhabited by different civilizations over the centuries, including the Ammonites, Greeks, Romans, Byzantines and Arabs.
Amman was founded as "Philadelphia" by the Romans in 30 BC and was an important center of trade and culture in the region for many centuries. Throughout history, the city has been destroyed and rebuilt several times, and traces of all the eras of its past are still visible today.
Today, Amman is a dynamic and modern city with a population of over four million. It is the political, economic and cultural center of Jordan and is home to numerous government buildings, financial institutions, businesses, universities, museums and tourist sites.
Amman is also famous for its rich culture and heritage, with many historical and archaeological sites in and around the city, such as the Amman Citadel, the Roman Theater, the Jordan Archaeological Museum, the Al Husseini Palace and the King Abdullah Mosque. The city is also known for its delicious cuisine, fascinating architecture and warm welcome.
geography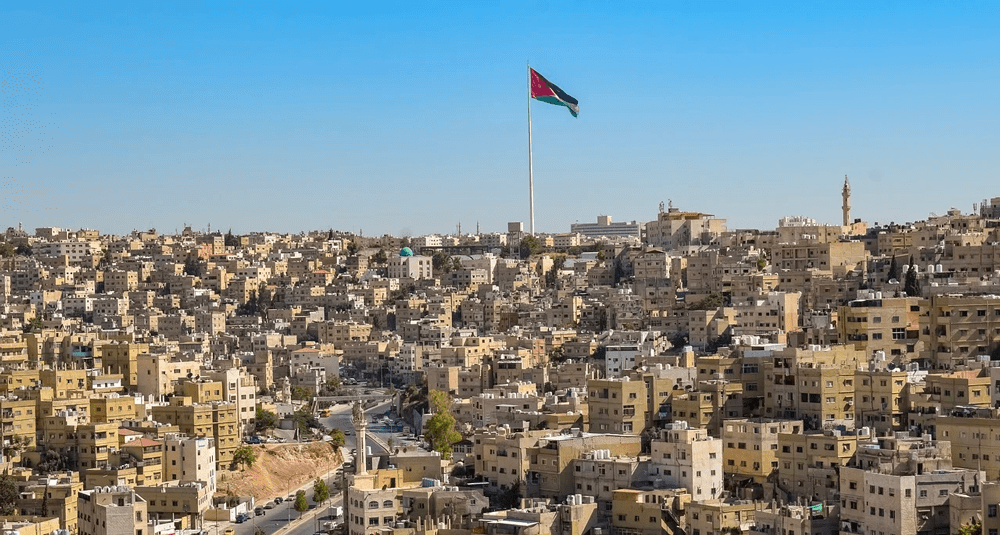 What is the capital of Jordan?
Answer
Amman has been the capital of Jordan since 1921. It is the largest city in Jordan, constituting the administrative and economic center of the country.