What is the capital of Cambodia?
Last Updated:
The capital of Cambodia is Phnom Penh. It is located in the southwest of the country, on the banks of the Mekong River, and has a population of about 1.5 million.
Phnom Penh is a modern and dynamic city, but it also has a rich history. Founded in the 14th century, it became the country's capital in the 15th century under the reign of King Ponhea Yat. Over the centuries, the city has been influenced by Khmer, Chinese and French cultures, which is reflected in its architecture and cuisine.
In 1975, Phnom Penh was taken over by the Khmer Rouge, who turned the city into a ghost town and forced the population to leave their homes to work in the fields. It was not until 1979, when the Vietnamese invaded Cambodia, that the Khmer Rouge were overthrown and the city became habitable again.
Today, Phnom Penh is an important economic and cultural center for Cambodia. The city is home to many historical monuments, such as the Royal Palace, the Silver Pagoda and the National Museum of Cambodia, as well as lively markets, restaurants and bars.
geography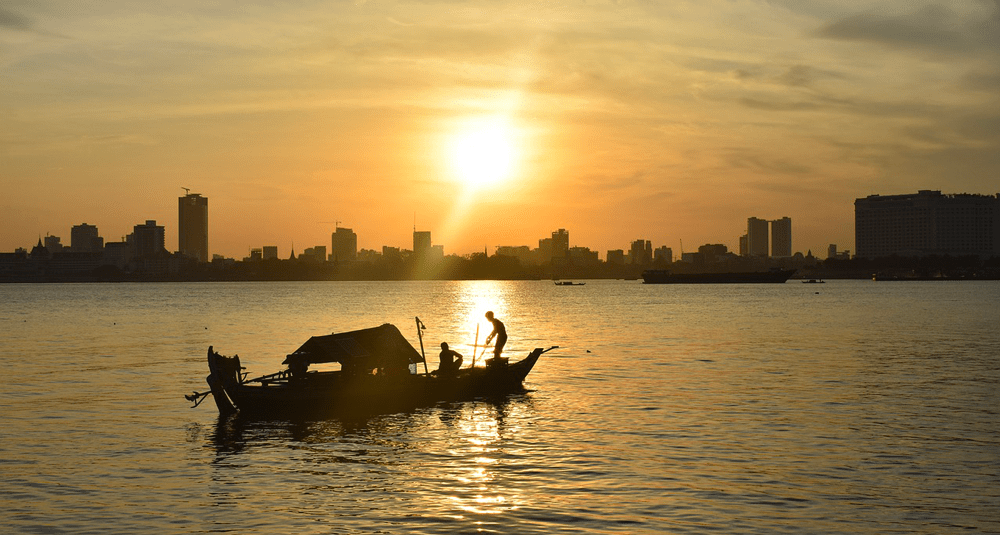 What is the capital of Cambodia?
Answer
Phnom Penh is the capital of Cambodia, located in the southern half of the country, at the confluence of the Tonle Sap and the Mekong rivers. Administratively, Phnom Penh is also a province of Cambodia. Pa Socheatvong is the current governor.