What is the capital of Croatia?
Last Updated:
Zagreb is the capital of Croatia, located in the northwestern part of the country, between the Medvednica mountain and the Sava river. It is the largest city in Croatia, with a population of about 800,000. The city is located inland, about 120 km from the Adriatic Sea, which makes it an important economic center for the region.
Zagreb is a city with a rich history and culture dating back to the Middle Ages. It has been the cultural center of the country for centuries and remains an excellent destination for cultural, artistic and monumental tourism. The city's attractions include the historic upper town, the famous St. Mark's Church and the many museums and galleries that showcase the city's rich cultural heritage.
In addition to its cultural offerings, Zagreb is also known for its sports and outdoor activities. The city has many parks and green spaces, including Maksimir Park and the Botanical Garden, which are popular destinations for locals and tourists alike. Zagreb is also home to the Sljeme ski resort, which is located at the top of the Medvednica mountain and offers skiing and other winter sports activities.
Zagreb is a vibrant city that hosts many festivals and events throughout the year. One of the city's most famous events is the Zagreb Advent, a Christmas festival that takes place in the weeks leading up to Christmas. This festival features markets, concerts and other festive activities that attract visitors from all over the world.
Overall, Zagreb is a must-see destination for anyone interested in history, culture and outdoor activities. With its rich cultural heritage, beautiful parks and exciting events, the city offers something for everyone. Whether you're looking for a weekend getaway or a longer stay, Zagreb is a city you should definitely add to your travel list.
geography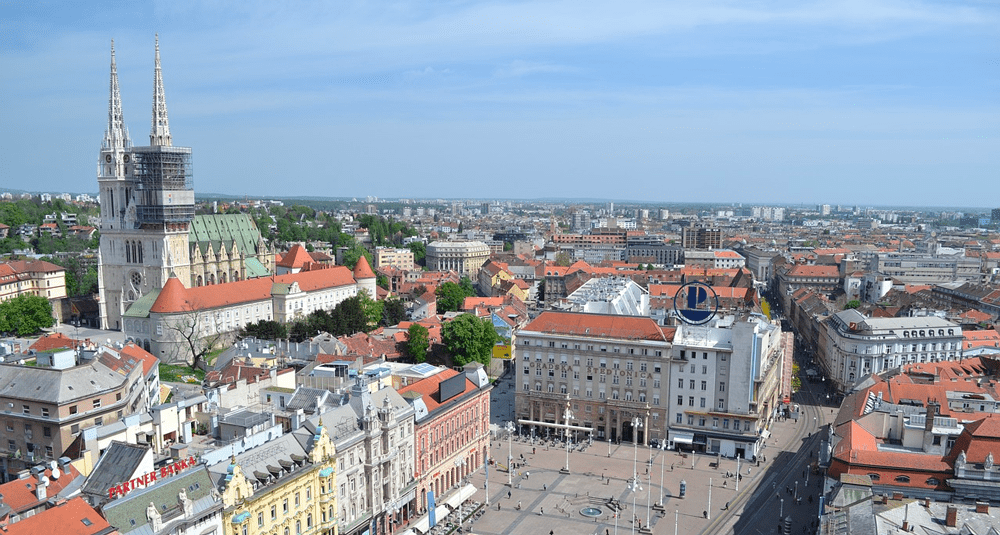 What is the capital of Croatia?
Answer
Zagreb is the capital of Croatia. Zagreb is located in the north of the country on the slopes of the Medvednica river next to the Sava river at an altitude of about 122 m above sea level.