What is the capital of Kazakhstan?
Last Updated:
The capital of Kazakhstan is Nur-Sultan, formerly known as Astana. The city was designated as the capital of Kazakhstan in 1997, replacing Almaty, the previous capital.
Nur-Sultan is located in the central part of Kazakhstan, near the Ichim River, at an altitude of 347 meters above sea level. The city lies in a semi-arid steppe region, with temperature extremes ranging from -40°C in winter to over 35°C in summer.
The history of the city dates back to the time of the Russian Empire, when the region was under its rule. Astana was originally a small fishing village located near the Ichim River. The city began to develop rapidly in the 1950s and 1960s, when the Soviet government launched a program to develop the region to meet the needs of the mining industry.
After Kazakhstan gained independence in 1991, President Nursultan Nazarbayev proposed moving the capital from Almaty to Astana in order to stimulate economic and cultural development in the central region of Kazakhstan. Since then, the city has grown rapidly and was renamed Nur-Sultan in 2019 in honor of the country's former president, Nursultan Nazarbayev.
Today, Nur-Sultan is a modern city with unique and innovative architecture. It is home to many iconic buildings, such as the Bayterek Tower, the Palace of Peace and Reconciliation and the Khan Shatyr amusement park. The city is also an important cultural and economic center, with many museums, art galleries and important businesses.
Overall, Nur-Sultan is a growing city with a rich history, unique geography and fascinating culture. As the new capital of Kazakhstan, it plays an important role in the economic and cultural development of the country.
geography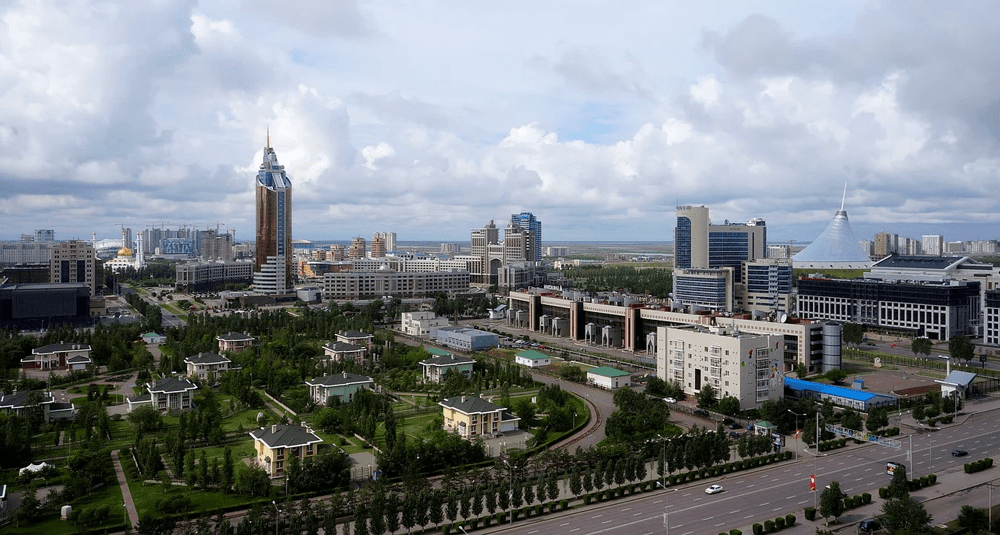 What is the capital of Kazakhstan?
Answer
Nur-Sultan is the capital of Kazakhstan. The city was awarded the UNESCO "Cities for Peace" prize in 1999 and has been a member of the International Assembly of Capitals and Major Cities since 2000.